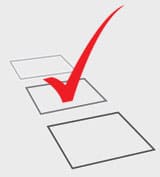 About Surveys
Your Practice Online offers Survey services to all our clients at no extra cost and will seamlessly integrate surveys into your website. Create your own questionnaires and metrics including graphs to help drive strategic goals and continuous improvement within your organization.
Features Include:
Unlimited number of questions in a survey
Unlimited number of participants for each survey
Multi-lingual surveys
25+ different question types
Anonymous and named surveys
Extended and user-friendly administration interface
Import and export functions to text, CSV, PDF, Microsoft Excel format
Statistical and graphical analysis with export facility
Easily integrates into your website
Goals for Patient Surveys
Understand the need – what they like and what they dislike about you, your practice and staff. Knowing what keeps them coming back to you is the secret to your success. Loyalty is the magic when they start talking about you and referring you to others.
Increase Patient Satisfaction
We recommend that you focus on the interactions with staff and office procedures to avoid negative feedback on procedures or pain levels.
Drive Process Efficiency and Improvement
Ask patients their ideas and suggestions for improvement of your practice and look for patterns in their feedback. Spotting a trend can lead to process improvement and save your practice unnecessary costs.
Patients like to be asked for their feedback and often post on social media sites when their voice is not heard.Show your patients that you care by providing them an outlet to voice their opinions about your practice.